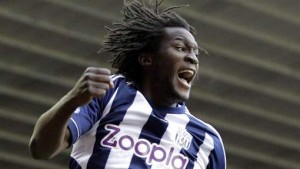 As the Africa Top Sports.com reported, Jose Mourinho is not yet officially coach of Chelsea – one wonders why it takes so long, he is officially transferred from Real and Rafael Benitez who has left his bench to Naples …  thinks already to the next recruitment.
And he has an absolute priority: to make the Congolese Romelu Lukaku come to Chelsea next season. For him Lukaku is the new Drogba.
Only problem, Romelu wants to move and leave West Bromwich Albion, but he is more attracted by a German club! He can go to Bayern Munich or Borussia Dortmund!
The first slap for Mourinho?