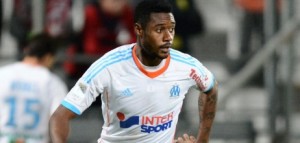 Key player in the defense of Olympique de Marseille, Nicolas Nkoulou is the target of several clubs. Announced incessantly at AS Monaco, the Cameroonian defender had met leaders of the Principality club, says L'Equipe.
Nicolas Nkoulou, 23 years, began his professional career with the formation of Rocher (2008-2011) before joining OM. He is under contract with the vice-champion of France of L1 until 2015.
The Indomitable Lion release clause is 15 million Euros according to the Provence. Thus far, OM has not yet received an offer concerning his defender.