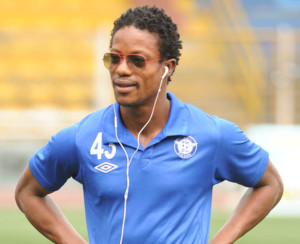 The Sierra Leonean Football is not ready to come out of the crisis. The former international Mohamed Kallon had filed his candidacy for the upcoming elections to the local football federation. But he was rejected under an article that states that candidates must reside in the country during the last five years. Four other candidates have also been flunked.
To protest against this decision, 10 of the 14 elite clubs have decided to boycott the new championship season. In a letter to the League, these clubs require "with immediate effect, the reconsideration of the decision to disqualify the five competitors. They consider this as an unfair and wrong "decision. These 10 clubs are Diamond Stars, Gem Stars, Kambui Eagles, Old Edwardians FC, FC Kallon, Bo Rangers, Ports Authority FC, Mighty Blackpool, Central Parade FC and Freetown City FC.
Only one application has been successful: that of the female Isha Johansen. As for Mohamed Kallon, former AS Monaco and Inter Milan striker he qualifies that decision of being political and said he did not understand how a person who has given "19 years of his life and donated money to build a club, FC Kallon ", can be treated this way.