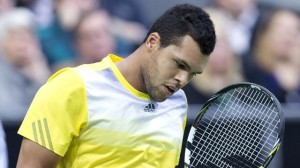 Due to a recalcitrant knee, Jo-Wilfried Tsonga was forced to forfeit the tournament in Montreal, Canada. This is what announced on Wednesday the French number one. "My knee injury during the Wimbledon makes me to continue my rehabilitation", he said in a statement.
"I'm sorry I could not come to defend my chances in Montreal, a tournament, a city and fans that I greatly appreciate", added the world number eight. The Franco-Congolese things better heal in order to gain more chances of success at the U.S. Open, which begins on Aug. 26.
It is the same knee injury that forced Tsonga to abandon at Wimbledon.