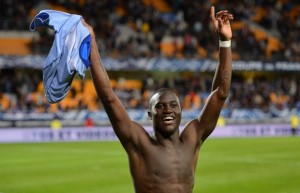 Bordeaux can say thank you to Henri Saivet. The Senegalese striker scored the only goal in League 1 on Saturday between Bastia and the Girondins.
Saivet who honored his debut in a friendly with Senegal on August 14, scored a nice kick at the edge of the penalty area.
This is his first league goal of the season after scoring during the Champions Trophy (Bordeaux 2-1 defeat).
After the meeting, the Bordeaux president announced that Saivet will soon extend. He is courted in England in particular.
[youtube]http://www.youtube.com/watch?feature=player_embedded&v=oysX-ZiISrA[/youtube]