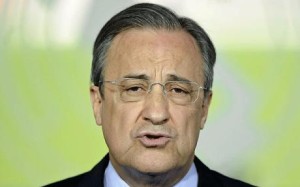 The Real president, Florentino Perez released today in an interview with Cadena Ser.
He does not admit that people judge the amount of transfer of Gareth Bale – 100 million Euros, and he responded to Tata Martino, the Barcelona coach, who said that the amount of Bale was "a lack of respect for the world in general. "
Here is the answer of the President of Real: "Tata Martino is new, he does not know the price he evokes. He does not know how football works, Barcelona either".
In the same interview, Florentino Perez reveals that Carlo Ancelotti had to pay before leading Real Madrid!