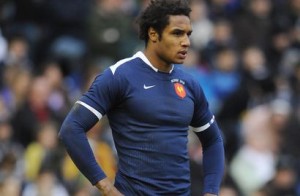 Here is a rugby player who sharpens all appetites. His name is Benjamin Fall. He is of Senegalese origin. Courted by Clermont and Toulon, the international three – quarters of Racing Metro has finally decided to join the MHR next season for a period of three years.
Montpellier wants to win a Brennus or a European Cup in the years to come. To do this, the Herault club wants to strengthen their workforce. Thus, if one believes l' Equipe, the former Bayonne player (24 years, 6 selections) , has agreed with Montplellier last Monday.
It arrive next summer in the Languedoc and should move to the back post where he will compete with Anthony Floch. While several frameworks (Fulgence, Ouedraogo and Francois Trinh- Duc) have recently penned extensions, not to mention the very big recruits coming from the Southern Hemisphere (Rene Ranger, Robert Ebersohn , Wynand Olivier).
Four years after his famous arrival in Racing Metro(Fall became the most expensive player in the history of rugby with 506,000 Euros paid cashed to Bayonne by the Paris club), the Franco-Senegalese international, who has not been spared from injury, will try to resurrect his career in an active team to find a place in the France team.