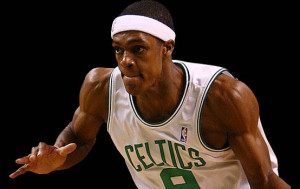 A single match was on the agenda of the regular NBA season on Sunday. Sports star of the day in the land of Uncle Sam was the undisputed Super Bowl won by the Seattle Seahawks at the expense of the Denver Broncos. To watch basketball, you had to be at the TD Garden where Celtics received the Magic. This poster between two franchises in the reconstruction phase has turned in favor of Boston, 96-89.
It is a new beginning of the 14th season being aligned by Brad Stevens in the Orlando reception. Under the lead of Rajon Rondo (19 pts, 10 rebounds, 6 rebounds, 3 cons), Celtics take the lead in the meeting with eight points at the end of the first quarter (27-19 ) and a partial victory at the break, 54-45. With a double – figure starter, the Magic still in contact. But for his seventh game since returning from injury, the leader of Boston ensures in passing and scoring for his most successful game. A 9/11 shooting, Rondo finished with his record of points of the season and his first win in seven appearances.
Even if he fought hard to record 12 points and 5 assists, the Magic rookie, Victor Oladipo has proved off-form at shooting that beat down his performance. The rear of Nigerian origin Ends 3/ 16 at halfway and 1/4 behind the arc.
[youtube]http://www.youtube.com/watch?v=Rj4iqEur0xk[/youtube]