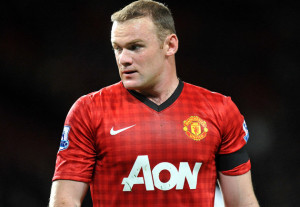 19 million Euros!
This is the amount that will perceive Wayne Rooney at Manchester United now!
He signed a contract extension Friday up to five and a half years.
At 28, he is under contract with the Reds until June 2019.
He will earn 365,000 Euros a week, a Premier League record of 19 million Euros per year.
Rooney has played 430 games for United, scoring 208 goals.
He becomes the fourth scorer behind Jack Rowley (211), Denis Law (237) and Bobby Charlton (249).