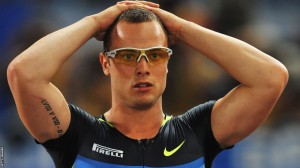 The fate does not decidedly spare Oscar Pistorius. Already held on suspicion of murdering his girlfriend, the South African athlete is forced to sell his house to pay for his trial. It is the legal study "Ramsay Webber," which oversees the sale, which announced the new study Thursday.
"It became necessary to sell the house of Mr. Pistorius in the Silver Woods Country residence in Pretoria, to collect the necessary funds to cover the legal costs that increase," said in a statement.
"The athlete finances his own trial from the beginning and because of its delay, it became necessary to decide to have an emergency of this unique important asset," it added.
"Ramsay Webber " however, did not disclose the amount of the sale. But the house was estimated at about 330,000 Euros. Since the tragedy, Oscar Pistorius has never returned.
Expected to last three weeks, the trial of Oscar Pistorius, which began on March 3, was completed on Thursday. But the first part is still not finished.