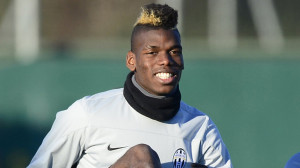 Finally, we do not know where Paul Pogba will land next mercato as the suitors of the young player increase over days. After PSG and Real Madrid, it now FC Barcelona who get positioned to enroll the venomous Franco-Guinean midfielder.
While he confirms every weekend his good feeling at the Old Lady, Pogba has not extended his contract with Juventus, despite negotiations are switched on internally. To believe Mundo Deportivo which relays the information on its website Wednesday, Pogba would be a target for Barca next season. Whereas behind the scenes Catalans activate to complete the signing of Luis Enrique, FCB sporting director Andoni Zubizarreta would pen down a paper recruitment priorities. The French star would be therein.
Moreover, in Barcelona, optimism reigns since Mino Raiola, the agent of Pogba, is well known for having competently negotiated at the time the transfer of Zlatan Ibrahimovic from Inter Milan.
Outstanding speaker at the University of Insubria in Varese, Marotta had however sent a message to potential clubs which might be intent to enlist the players of Antonio Conte. Including of course the highly courted Pogba. "We will respect the parameters that ensure us balance and sustainability," he said in comments reported by Sport Mediaset. Juventus will be buying and not selling."