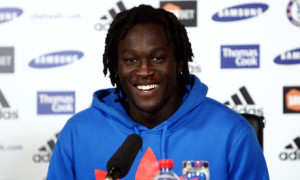 On loan from Chelsea to Everton since the beginning of the season, the performance of Romelu Lukaku in Toffies has convinced the Blues.
Author of 15 goals in the Premier League, the front-center of the Belgian selection, who interests several clubs including Tottenham that would be eager to enlist him.
This is what The Sun released indicating the leaders of Chelsea are set to offer him a new lease. The former Anderlecht (21) could therefore extend his commitment until June 2018.