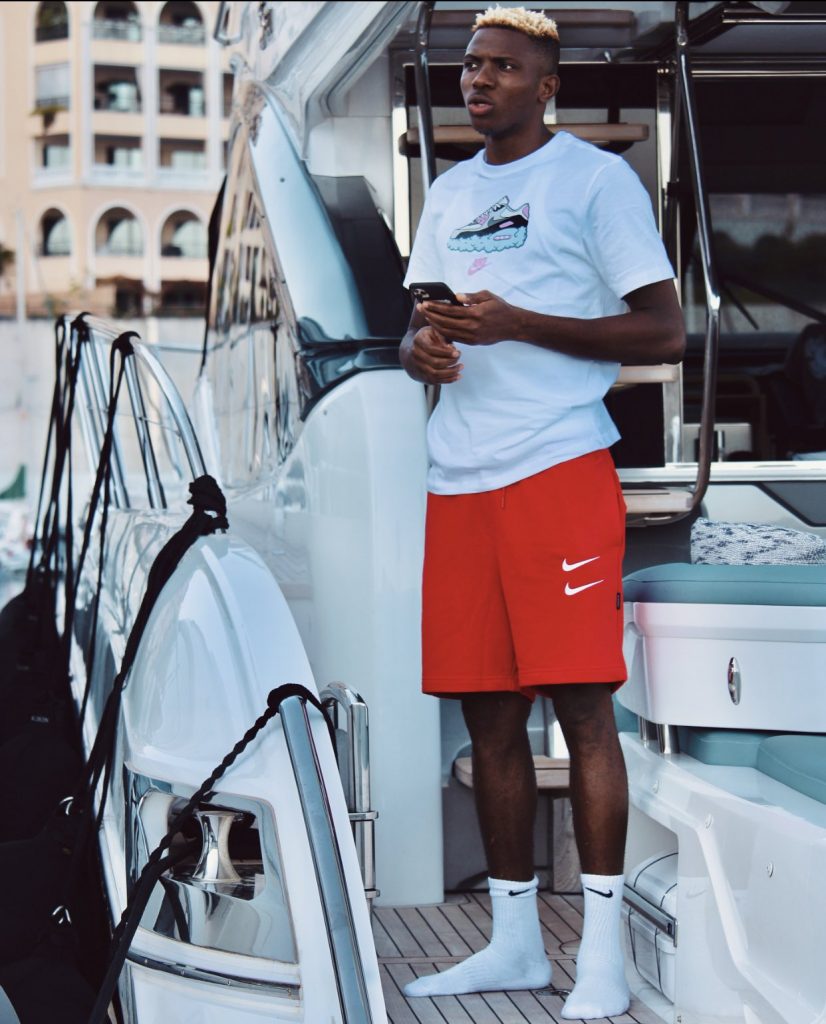 Victor Osimhen has apologised to Nigeria journalists following his comment about him being misquoted by Punch Newspaper and some other medium.

The Napoli striker was quoted to have said he wanted to emulate Diego Maradona by Punch Newspaper.
Punch newspaper published on it's sports page that the striker in an interview said he wants to emulate Diego Maradona at Napoli.

Osimhen who was irked by the publication immediately responded via a tweet calling the newspaper and Nigeria journalists 'Copy paste'.
He said since the demise of his late father he has never granted any interview.

He wrote: "I never said such a thing,y'all copy paste journalist just like to fabricate lies,since the passing of my late father I haven't grant any interview whatsoever,stop this nonsense else na thunder go fire una."

His comment was not received with kid gloves by journalists in Nigeria who fired back at him for belittling them.

However, some journalists also backed his comment which created mixed reaction.

Osimhen quickly retracted his statement via a message on his Twitter account.
The former Lille striker apologized to Punch newspaper for his comment and other journalists.

He wrote: "As much as I dislike being misquoted or taken out of context by the media, I want to apologise to @MobilePunch and other journalists that felt offended for the type of language I used in my earlier post,sorry about it,make una no vex I still be una boy…peace❤️"
Media organization in Nigeria regularly kept tab on Osimhen's transfer to Napoli daily.