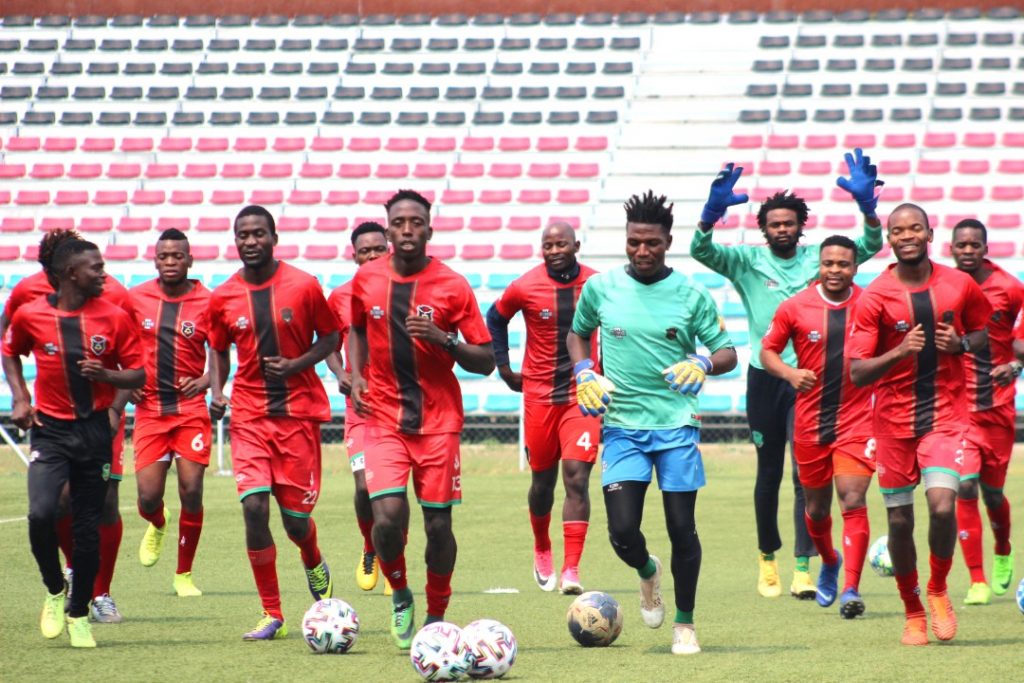 Malawi coach Meck Mwase has named a provisional 29-member squad of home-based players for the forthcoming Total AFCON qualifying matches for pool B.
Football Association of Malawi (FAM) has released the squad via its website ahead of the match against South Sudan away on March 24 2021 and the Cranes of Uganda four days later at Kamuzu Stadium in Blantyre.
Mwase has called up home-based players for the camp training at Mpira Village in Blantyre. Both games are must-wins for Malawi.
The training for the locals will run from February 16 2021 to March 18 2021, according to the statement from FAM.
However, the suspension of the domestic league in Malawi last month means that the coach has gone for the usual names in choosing the tentative squad.
There are rookies called up, including Red Lions FC striker Loyal Bokosi who led the scoring charts before the TNM Super League was suspended due to an upsurge in coronavirus cases last month.
Newcomers Ekwendeni Hammers FC have also been rewarded with the call-up of defender Elick Kawonga and midfielder Patrick Banda, alongside left-back Mark Fodya from Silver Strikers FC.
Blantyre-based Ntopwa FC have contributed to the squad Mphatso Magaleta.
South Africa, Mozambique and Europe-based players will beef up the Flames squad by March 18 2021.
The Flames begun the campaign by beating bottom-placed South Sudan 1-0 in 2019 then drew 0-0 against Burkina Faso at home late last year.
 Malawi lost 2-0 in Uganda in 2019.
Malawi sit third in the group with four points, four points behind leaders Burkina Faso and three behind second-positioned Uganda.
South Sudan anchor the table with three points.