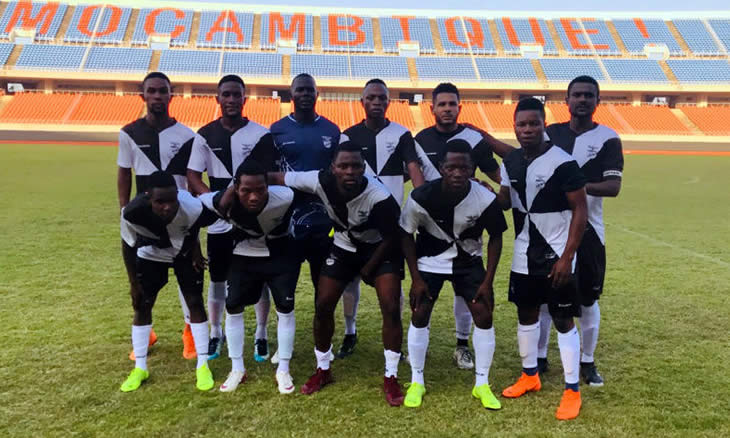 Mozambique's top-flight league action returns this weekend with some new coaches set for debuts.
The Mocambola league returns two months after its suspension due to Covid-19.
On Saturday, the reign of Grupo Desportivo Maputo FC new coach, Satar Salvado, starts with a home meeting against Incomati FC whereas Ferroviario Maputo welcome Textafrica.
Salvado has filled the void created by the death of coach Rogério Marianni two weeks ago after suffering from a heart attack.
Salvado has since promised to try his best ahead of the league resumption this weekend.
"I'm ambitious and I want Desportivo to occupy the best possible places. We aim to restructure football. We are going to work at the training level. We are going to try to do a 'scouting' at the country level and at the level of Maputo. We need to find new Domingueses and Carlistos, " Salvado told the press in Mozambique.
Desportivo are on position nine with four points from four games, two points behind the seventh-positioned Incomati.
On Sunday, surprise leaders Black Bulls are away to former champions, UD Songo, whereas Matchedje de Macoba host defending champions, Costa do Sol, in Quelimane.
Costa do Sol begin life without their coach Horácio Gonçalves who has sincee been appointed as Mozambique coach replacing fellow Portuguese Luis Goncalves who was sacked.
Artur Comboio is now in charge of Costa do Sol who are on position eight on the 16-member log table with six points from four games.
Costa are four points behind surprise leaders Black Bulls.
Mozambique President, Filipe Nyusi, authorized the resumption of the league after relaxing Covid-19 preventive measures.
Games for the league, which was shelved after round four on February 8 2021, will be played behind closed doors.
The restart takes place under strict conditions, including testing and vaccinating all players involved in the games.
Fixtures:
Saturday
LD Maputo v Incomati
Ferroviario Maputo v Textafrica
Sunday
UD Songo v Black Bulls
Matchedje de Macoba v Costa do Sol
Ferroviario Nampula v Ferroviario Beira
Vilankulo v Ferroviario de Lichinga