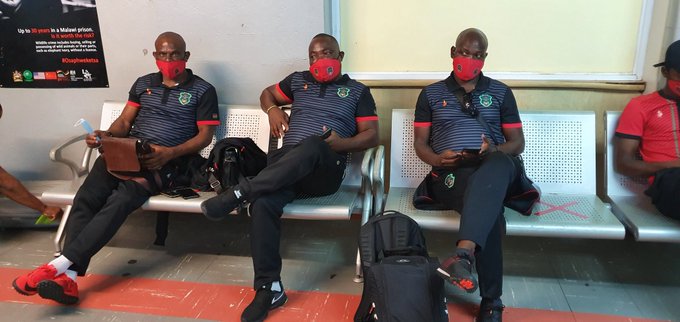 Malawi coach Meck Mwase has said he is relieved that the Flames held their nerves amid pressure to beat Mozambique's Mambas 1-0 in a World Cup qualifying match in South Africa on Tuesday afternoon.
Mwase said this in a post-match press conference held at Orlando Stadium after the Group D second round qualifying match.
"We are very happy that we have won this game. You know we were [coming from] two-nil down in Cameroon, so it wasn't easy. There was a lot of pressure," he said.
Richard Mbulu scored in the ninth minute to give the Flames their first win of the qualifiers and move them off the foot of the table to three points from two games, one point behind leaders Ivory Coast and at par with second-placed Cameroon.
During the match, Malawi threatened to increase the lead but Gabadinho Mhango, Peter Banda and Khuda Muyaba missed scoring opportunities.
Mwase attributed the missed opportunities to pressure coming after the away loss in Cameroon last week.
"We could have won by three or more goals but it was not possible [due to pressure], any way we are happy that we have won. We were under pressure to win this game," he said.
The game took place in South Africa because the Confederation of African Football declared Lilongwe-based Bingu National Stadium unfit to host such high profile matches.