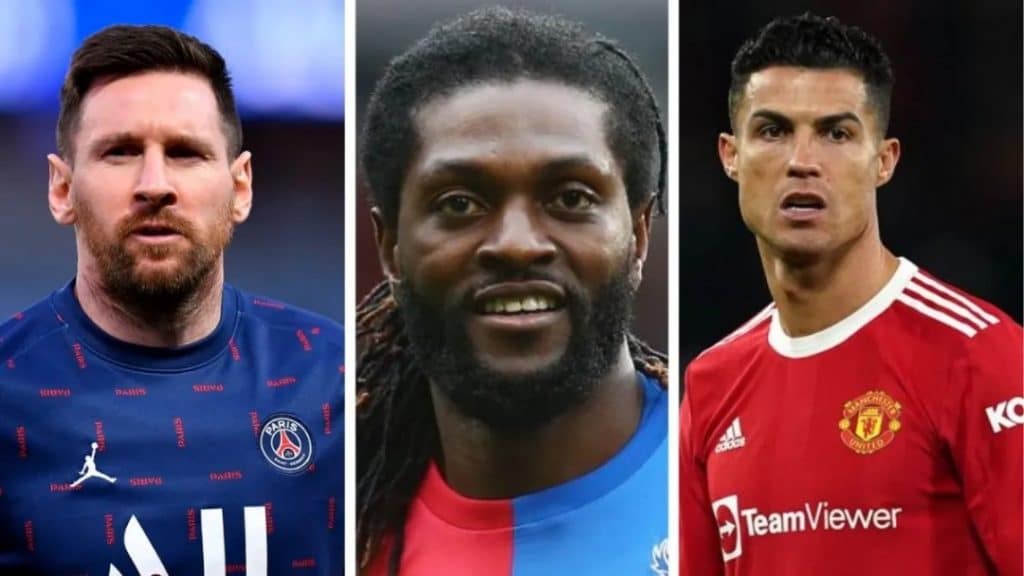 Former Togo forward and African legend Emmanuel Sheyi Adebayor has revealed which is his side in the GOAT debate between Lionel Messi and Cristiano Ronaldo.
Messi and Ronaldo are getting closer to their retirement yet the debate over who is the greatest footballer of all-time (GOAT) shows no sign of end.
The Portuguese star who is now 37 is looking for a new home away from Manchester United as he eyes Champions league football again.
Messi on the other hand is 35 and struggling to shine again in France after joining PSG from his childhood club FC Barcelona last summer.
Read more : 2022 CAF Footballer of The Year – Check out Africa Top Sports' Top 10 Favourites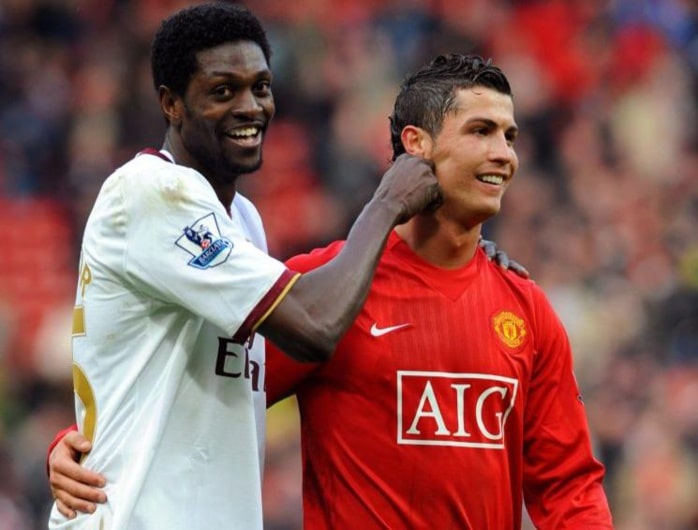 Many footballers have been asked to make a choice between the two monsters.
If some of them decide not to pick one as the best, urging to appreciate both, others like former Arsenal, Man City and Real Madrid star Emmanuel Adebayor did not think twice before revealing their GOAT.
"The most precious shirt I have is that of Cristiano Ronaldo. I had one when I played against him for Arsenal in Manchester. And he gave me another when we were already playing together in Madrid", Adebayor said, per Infos Sport.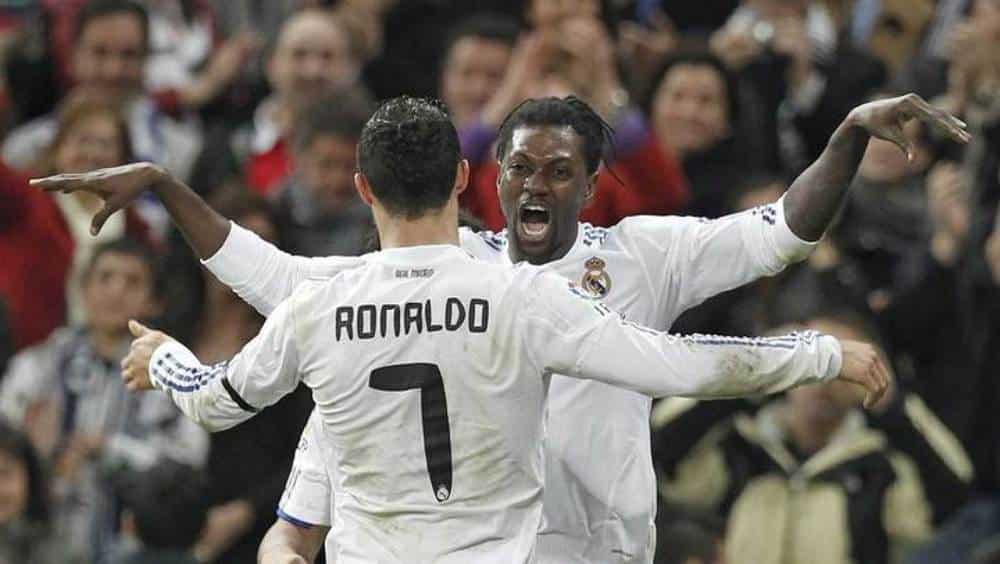 "I really like the mentality of this player. Not just the way he plays – we all love the way he plays. But what attracts me the most is his enormous desire to work.
"He trains before official training. After that, he continues to train. After the game, he also trains. On weekends, he also trains. Messi or Ronaldo? I choose Ronaldo? Yes, 250 percent Cristiano Ronaldo," the 2008 CAF Footballer Of the Year added.