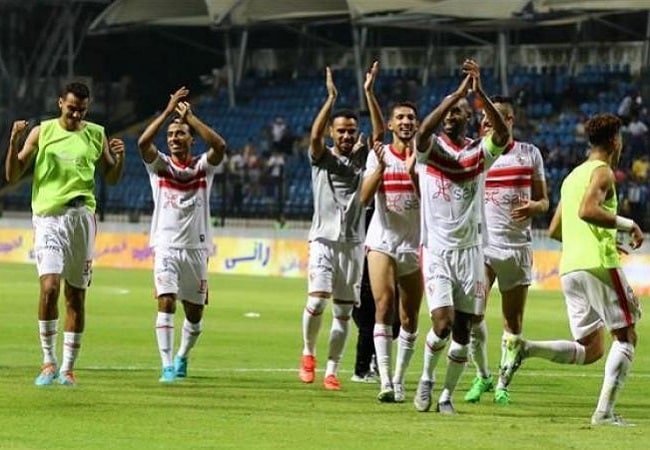 Zamalek win their second-consecutive and 14th title overall since the start of the prestigious competition in 1948.
The hard-won 2021-2022 Egyptian Premier League title was without even kicking the ball after the second-placed Pyramids FC lost to Future FC 1-0 on Monday.
The White Knights, who are on top of the table with 75 points, ran with the trophy as the second-placed Pyramids lose all hope at 68 points with only two games left on the season.
Meanwhile, the hopes of Zamalek's archrivals Al Ahly – at 64 points in third place – to finish runnersup in the season were kept alive by Pyramids FC loss, as the Red Devils play one more game on the Millionarios.
It is Zamalek's back-to-back titles for the first time since defending their title in 2004.
Also Read : AL AHLY CAST DOUBT EVEN ON SECOND-PLACE SPOT AFTER DRAW WITH ISMAILY
It will be the "most difficult" title win, Zamalek President Mortada Mansour said earlier in the day, stressing that the team had to overcome numerous hurdles to claim this year's league trophy.
Zamalek will face Ittihad of Alexandria on Tuesday and will have the chance to celebrate their triumph on the pitch with fans.