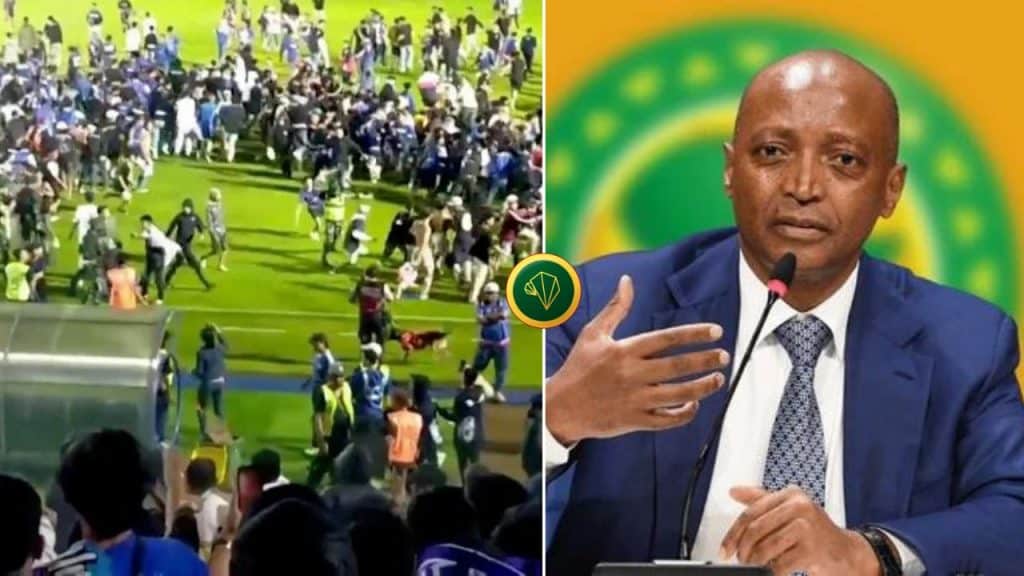 Confederation of African Football (CAF) reacted to the Kanjuruhan Stadium stampede in which more than 120 people lost their lives on Saturday night in Indonesia.
A football match in Indonesia turned into a stampede after fans invaded the stadium and police tear-gassed them.
According to the BBC, at least 125 people died in the stadium crush with Reuters adding that around 180 others injured in the post-match events.
Read more : Check out Manchester derby confirmed line-ups
After FIFA President Gianni Infantino bemoaned "a dark day for all involved in football and a tragedy beyond comprehension", CAF has also sent its heartfelt condolences to the Indonesian people.
"CAF is saddened by the tragic events at Kanjuruhan Stadium in Indonesia", a statement reads on CAF's Twitter account.
"Our thoughts are with the families of those affected and the Indonesian people.
"We send our heartfelt condolences to the families and friends of those who lost their lives."
Story by Aimé ATTI