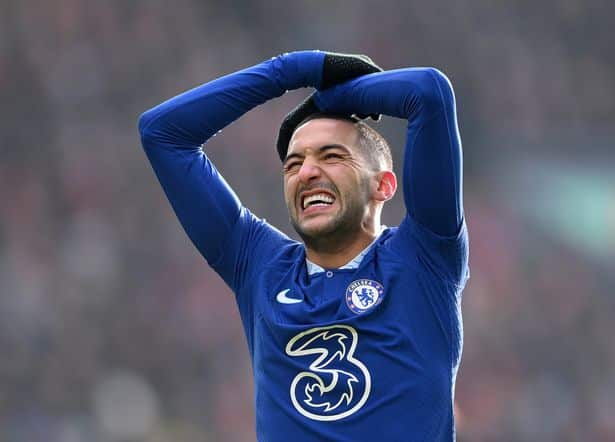 Moroccan midfielder Hakim Ziyech will not join PSG on loan from Chelsea as his club did not send the documents in time for the deal to be registered in France.
The 28-year old was in Paris since Tuesday morning even before Chelsea and Paris Saint-Germain reached a total agreement.
His medical was even booked by the Ligue 1 giants as they were waiting for the official documents from Chelsea to finalise the deal.
However, Chelsea officials were too focused on completing Enzo Fernandez move from Benfica that they made four mistakes which made the deal collapsed.
Read more : Kamaldeen Sulemana joins Southampton from Rennes
According to L'Equipe, the Premier League side first sent a wrong document to PSG officials who told them it was not correct.
The, they sent the correct one without signing it, and it was notified to them.
Chelsea still sent another version of the document without signing it again before sending the good one.
However, it was too late and PSG appeal to LFP for the deal to be registered has been rejected by the Ligue 1 organizing body.
Hakim Ziyech will remain at Stamford Bridge until the end of the season despite his will to go out.