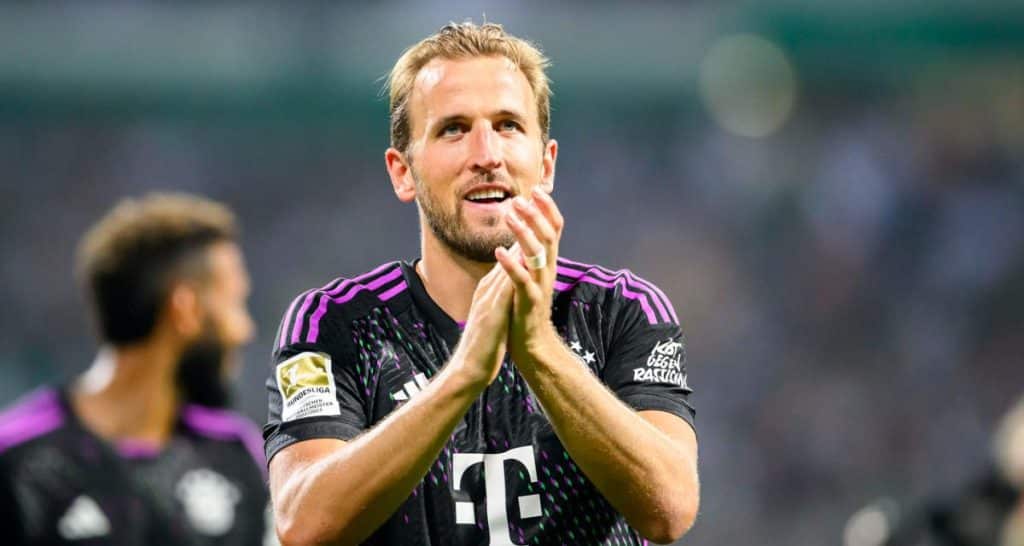 Bayern Munich star Harry Kane says their first Champions league game against Manchester United on Wednesday will not be an easy one despite Red Devils' "tricky" situation at the moment.
The Erik ten Hag's side has already registered 3 losses this season in 5 Premier League matches while Bayern Munich are unbeaten in the Bundesliga (3 wins and 1 draw in 4 matches).
The defeat against Brighton last week-end at Old Trafford put the Red Devils in doubt before the Champions league.
However, Kane is not seeing them as more weaked as a Champions league night can change many things.
WATCH : Ghana prospect Hudson-Odoi scores stunner in Forest draw
"I think with all Champions League groups, you kind of just take it game by game and see where you're at. We have to start well", Harry Kane said in his pre-match press conference.
"You always want to start your group well and get off to a good start and that sets up the rest of the competition.
"It's going to be a tough game, first and foremost. They (Manchester United) are in a little bit of a tricky patch at the moment but sometimes they're the most dangerous team to play against.
"They're always looking to fight back and get a big result, so we're just focused on playing against a really good team.
"Bayern Munich have been winning their league the last 11 years or so and [won] the Champions League a few years ago. There's an expectation to be winning every trophy that we're in."