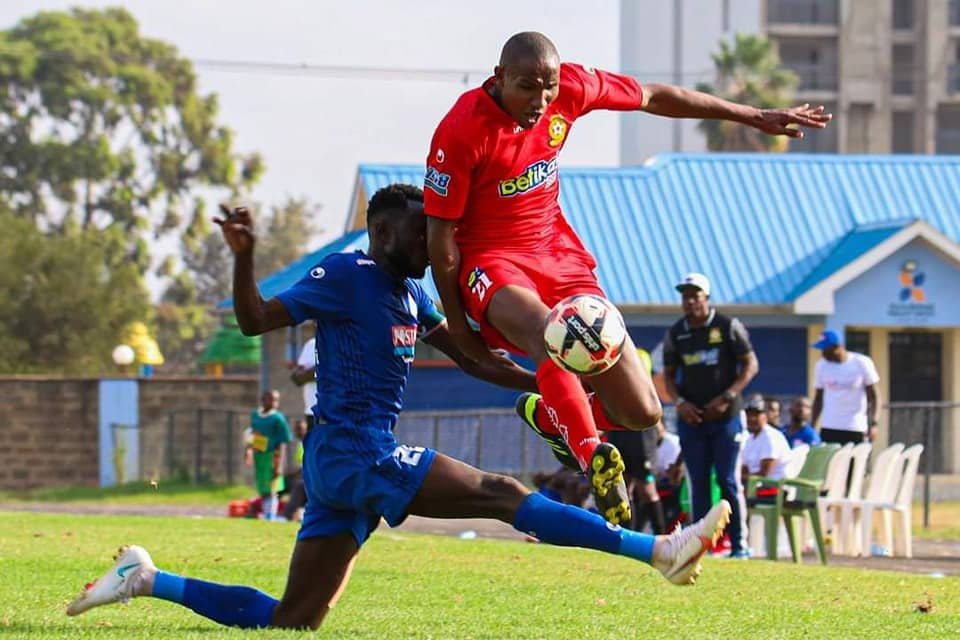 Posta Rangers head coach John Kamau has admitted to being delighted with the depth of his squad after they demolished Sofapaka 3-1 to move top of the FKF Premier League table on Sunday.
Despite champions Gor Mahia claiming an emphatic 4-1 victory against Nairobi City Stars, the Mailmen will stay at the top after matchday three on goal difference as they are both level on seven points from three matches.
Against Batoto Ba Mungu, the Mailmen were forced to wait until the second half to break the deadlock. New signing Jackson Macharia scored the opener before another signing Peter Thiong'o scored a brace to seal the win for Posta with two quick goals in the 70th and 73rd minutes. Speaking after the game, Kamau explained how they easily got the better of Batoto ba Mungu, who are yet to win a game in the league this season.
Read Also: Posta Rangers move top of FKF table after Sofapaka victory
"To be honest, I am happy (with the result) because getting three points, especially at the start of the league is a motivation to the team and again I like the competition that am seeing in the team, the game basically we've won it from the depth, from the depth of the team, the substitution that we made," said Kamau.
He added: "In the first half they (Sofapaka) made sure we did not play through our midfield and I think they succeeded on that, we didn't create as many scoring chances as we would have liked but come the second half, they forgot by stopping us from playing through the midfield, they were opening up their flanks, and I think that is what we discussed in half-time talk and I think you can see the dividends."
On his part, Sofapaka coach Francis Harigingo, who saw his side score a consolation courtesy of substitute Oliver Maloba in the 77th minute blamed the defeat on his players not using the chances they created. "We started the game well, but in the second half we relaxed and Posta used their chances to beat us, we did not use the chances we created, and that is why we lost 3-1."
The Burundian tactician continued: "Had we scored from our chances, we could have registered a different outcome (from the game), not defeat, but that is football, that is how things go if you don't use chances that you create we did not have luck, Posta goalkeeper played fantastically well and kept them in the game."
While Posta have won two matches, Batoto ba Mungu remained winless, and they are languishing second from the bottom of the 18-team table with one point, picked from the 1-1 draw against Gor Mahia in the season opener.