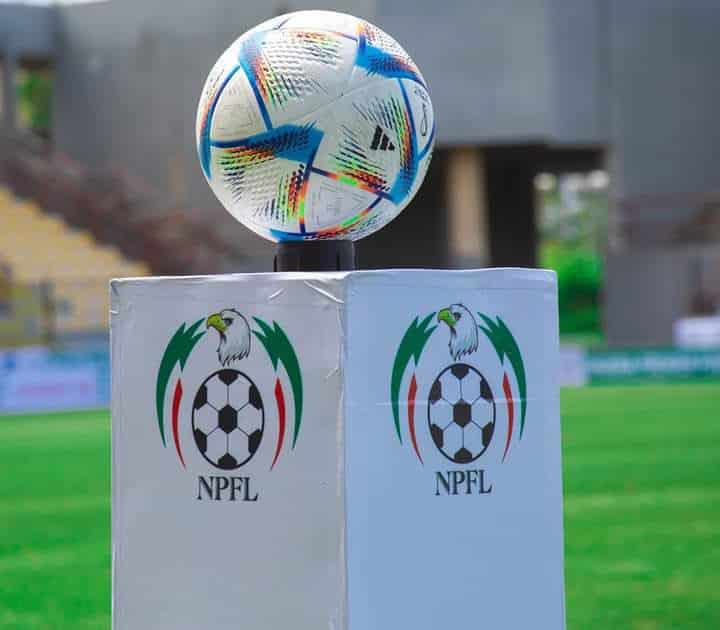 The Nigeria Premier Football League (NPFL) has officially set Saturday, September 30 as the opening day of the 2023–24 campaign.
The 20 participating Clubs were also informed by Davidson Owumi, the Chief Operating Officer, in a letter dated Monday, September 25, that the season's champions would get 150m, a 50% increase in prize money from the previous season.
The disbursement of start-up incentives of 200 million pounds to the 20 teams is another noteworthy aspect of the letter to the clubs.
"The 20 clubs will, as was done last season receive a take-off grant of Ten Million Naira (₦10,000,000) each to smoothen your operations as the season starts.
"We are therefore expecting the Clubs to as a matter of urgency forward their respective account details to the NPFL Secretariat for the transfer of the said amount as the season is set to commence on Saturday, September 30, 2023″, Owumi stated in the letter addressed to all Club Chairmen and General Managers.
Regarding the prize money, the letter stated that "it was agreed that the Prize money, since that is what connotes the true value of the league, be reviewed upwards to 150million after due deliberations by the Chairman and our Strategic Partners."
The letter also addressed a few marketing-related concerns and gave the clubs assurances that the NPFL Board will always make choices and sign agreements that served the league and the clubs' interests.
"Be rest assured that we will at all times be guided by the very best interest of our league and by implication, the participating Clubs", the COO explained while adding that discussions are still ongoing with a company that proposed a ten-year partnership for broadcast rights.
"We remain very hopeful that they or other prospective partners will show up since talks are still ongoing.
"Any success achieved, will enlarge the economic frontiers of the league and by extension the clubs as we progress", he concluded.