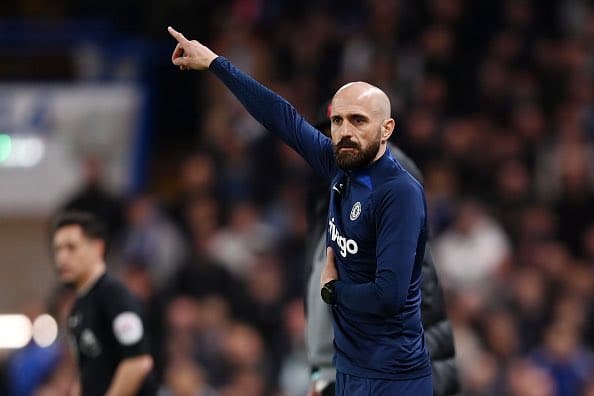 Bruno Saltor, the first-team coach at Chelsea, has departed the club as Mauricio Pochettino shuffles his coaching staff.
Pochettino hasn't made up his mind about whether to bring in a successor himself.
Chelsea's season is off to their worst start since 1978 after six games.
When the former Brighton manager was fired after just 31 games in charge, Saltor, a member of Graham Potter's coaching staff, took over as Chelsea's interim manager.
At Brighton, where the Spaniard was a young development coach, Potter and Saltor collaborated on projects.
However, Sky Sports News has learned Saltor has now also left Chelsea after the two parties came to an understanding to void the final two years of his contract.
After the weekend's 1-0 loss to Aston Villa sent them off to their worst top-flight start in 45 years, Mauricio Pochettino urged his players to "grow up" as a group.
As a result of Nicolas Jackson's one-match suspension for collecting a fifth yellow card in his sixth Premier League appearance, Pochettino will also be without Malo Gusto due to the Frenchman's red card.
However, the team as a whole has now gone three games without scoring, and this terrible run has dropped the Blues to 14th place in the Premier League, with their scant five points after six games being their poorest total since 1978.
"We need to grow up as a team, not only in an individual way," Pochettino said.
"A player like Nicolas is so young and is feeling his way into the Premier League and learning.
"He needs time, and in this type of game we are competing and want to win.
"But the players, when they are young, need to learn with experience and when they make a mistake.
"That is why we feel disappointed because we are paying too many situations like this.
"Things like this is another small detail and, in the end, we are losing the game.
"We are in a situation we need to change as soon as possible."