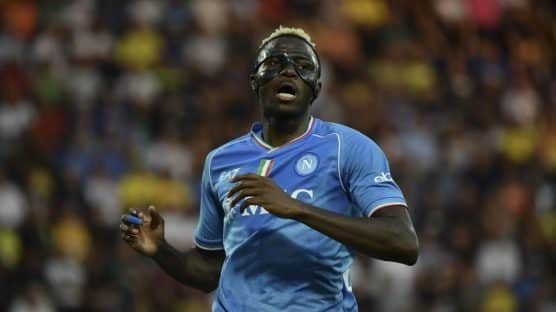 Napoli's TikTok account posted a video of Victor Osimhen asking for another penalty which is completely false after his miss on Sunday against Bologna in Serie A.
The 24-year old was furious to be subbed off by Rudi Garcia and did not hide his anger while joining the bench.
He has so far apologized to the French manager and the whole squad but the Nigerian has been completely shamed with a video of him on the club's TiktTok account in which it was added "Give me penalty please" after his miss.
Read more : Leicester's Iheanacho targets Carabao Cup win over Liverpool
https://x.com/FabrizioRomano/status/1706784057479118979?s=20
After discovering the video, Osimhen's agent Roberto Calenda dropped a statement on social media saying the player is considering a legal action against Napoli.
"What happened today on Napoli's official profile on the TikTok platform is not acceptable", he wrote on Twitter.
"A video mocking Victor was first made public and then, but now belatedly, deleted.
"A serious fact that causes very serious damage to the player and adds to the treatment that the boy is suffering in the last period between media trials and fake news".
"We reserve the right to take legal action and any useful initiative to protect Victor".