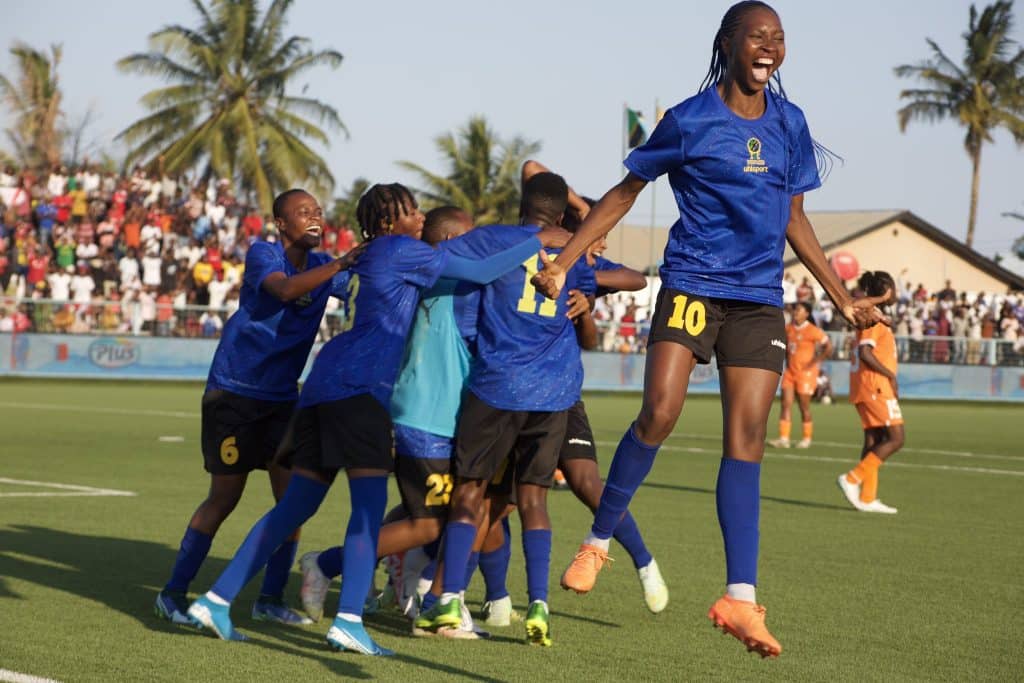 Tanzania's Twiga Stars defeated Ivory Coast 4-2 in penalties to go to the second round of the 2024 Women's Africa Cup of Nations (WAFCON).
The courageous women of the nation scored twice in the second half of the match on Tuesday at the Azam Complex in Dar es Salaam to tie the score 2-2 overall.
After a fantastic second half, Twiga Stars scored through Donisia Minja and Opah Clement.
The scoreboard was evenly balanced at the sound of the final whistle, opening the door for penalty kicks to separate the pair.
As a result, Tanzania will play Togo in the following round of qualifiers
WAFCON QUALIFIERS RESULTS
Mauritius 0-3 Guinea
Agg: 0-11
Botswana 6-0 Gabon
Agg: 10-1
Niger 1-5 Tunisia
Agg: 12-1
Liberia 2-3 C. Verde
Agg: 2-6
Ethiopia 1-1 Burundi
[Agg: 1-1 | 3-5 pens]
Togo 6-0 Djibouti
[Agg: 13-0]