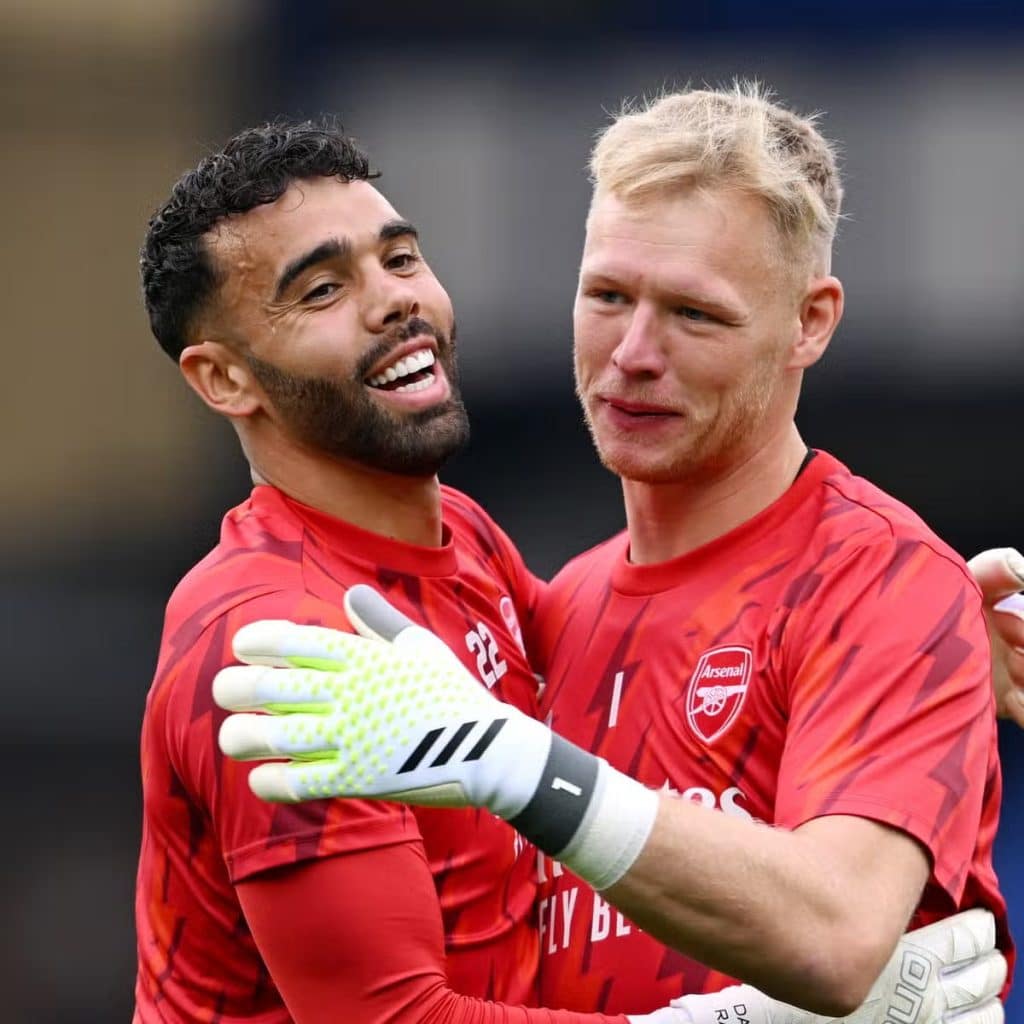 Arsenal goalkeeper David Raya insists he enjoys a positive working relationship with Aaron Ramsdale despite competing for the same starting position.
Ramsdale was accustomed to being manager Mikel Arteta's first-choice goalkeeper over the last two seasons, but he has recently fallen down the pecking order, following Raya's arrival. Raya is currently on loan at the Gunners from Brentford, but is expected to make the move permanent at the end of the campaign.
Raya has shed some light on the two men's relationship at Arsenal and revealed that they consider each other friends. "The relationship? It's very good. At the end of the day, we are mates, which is the important thing," Raya told The Athletic, adding; "We have a very healthy relationship. There are no problems. We push each other every day in training: when he's a little bit down, I push him, and when I'm a little bit down (he does the same).
"We train three goalkeepers, four at the most, for hours a week, and you need that kind of relationship because otherwise, the training is not going to go well."
Arsenal will resume their Premier League campaign at Chelsea on Saturday.