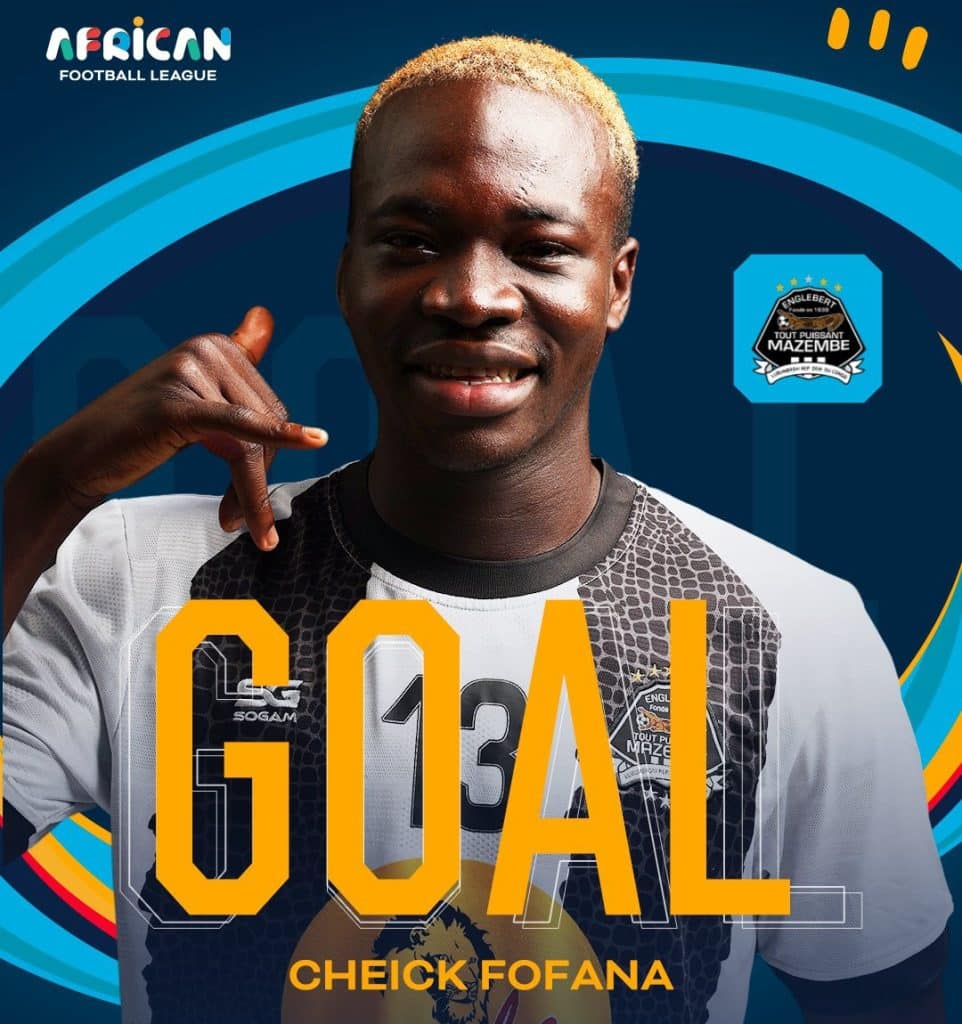 The African Football League quarterfinal first leg between the Congolese club and Esperance of Tunis was played this Sunday at the Benjamin Mkapa Stadium in Dar Es Salaam, and the 19-year-old Malian striker scored the only goal.
The mission did not appear to be simple for the All-Powerful Mazembe, which was also denied the opportunity to host the game in its stronghold of Lubumbashi and faced a Tunisian squad in excellent form since the beginning of the season.
Cheick Oumar Fofana, who scored the game's lone goal in the 11th minute despite Espérance de Tunis's constant possession of the ball, helped the Ravens hold on to the essentials despite this.
Esperance gets the game underway quickly.Following a cross from the right (6th),
Congolese custodian Baggio Siadi must swiftly shine by stopping an immediate volley from Oussama Bougera.
Congolese citizens reacted quickly.When Keita kicks a corner to Reims, Kinzumbi throws the ball on the young Malian Cheick Oumar Fofana's head, who fools the Memmiche custodian for the first goal (11th).
Kebba Sowe is well placed in the penalty spot but misses the equaliser because he blocks the shot (43rd).Insisting, Lamine N'Diaye and his men
Esperance keeps up the pressure when she leaves the locker room and returns.Brazilian striker Yan Sasse, who had just entered the game, scored in the 63rd minute after a well-executed combination with Rodriguez.
However, the VAR announces an offside at the opening of play.
The men of Tarek Thabet do not disarm.However, they continue to attack with insane pressure, leaving themselves vulnerable to Congolese counterattacks.
Philippe Kinzumbi twice outran the Sang et Or defence before having two of his shots successfully blocked by the Memmiche custodian (65th and 75th).
Final score: 1-0.Before the rematch on Wednesday, October 25, 2023 at the Radés Olympic Stadium, the Lubumbashi club has a slim lead.