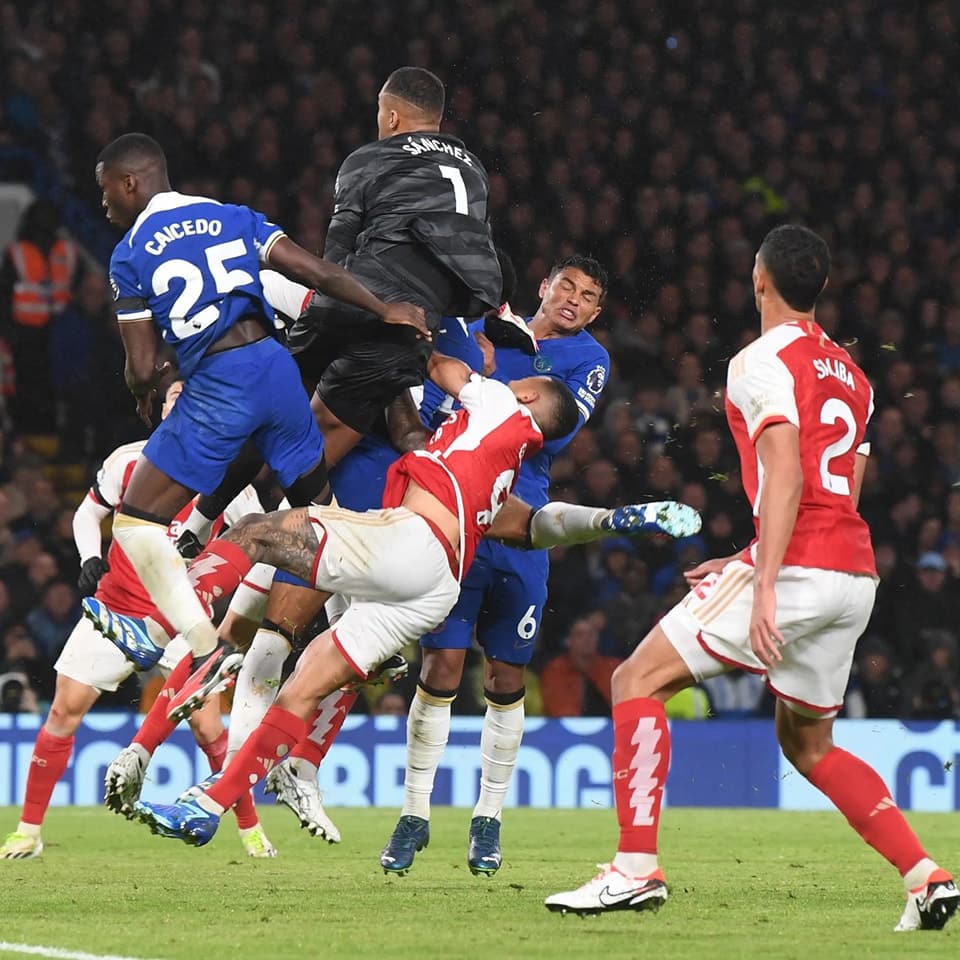 Ruud Gullit believes Arsenal were denied a clear penalty in their 2-2 draw with Chelsea on Saturday.
Mikel Arteta's side were forced to battle back from two goals down and ended up escaping Stamford Bridge with a point thanks to Leandro Trossard's equaliser in the 84th minute. But Arsenal appeared to be denied a penalty earlier in the second half when Chelsea goalkeeper Robert Sanchez wiped out Gabriel Jesus when he attempted to clear the ball.
And Gullit has likened the incident to Andre Onana's error which went unpunished in Manchester United's 1-0 win over Wolves earlier this season – a decision which led PGMOL chief Howard Webb to issue an apology to Wolves.
"I think that this is a penalty," Gullit told Premier League Productions, adding: "Because if you come rushing in like that and miss the ball, you just bang into the players – that's a foul, an obvious foul. This is a penalty, if you do that as a player, it's unbelievable for me. And he [Jesus] can get hurt like that.
"It happened already before with Manchester United and [Andre] Onana against Wolves, same thing. I don't understand why this is not a penalty, it's a clear foul, you come too late and you can hurt somebody. They, VAR, should do something about it. He missed the ball, why is this not a foul? If we do it as a player [outside the box] it's the same thing. Why's it not a foul? I don't get it."
Former Newcastle United and England striker Alan Shearer also believes Arsenal should have been awarded a spot kick for Sanchez's foul on Jesus.