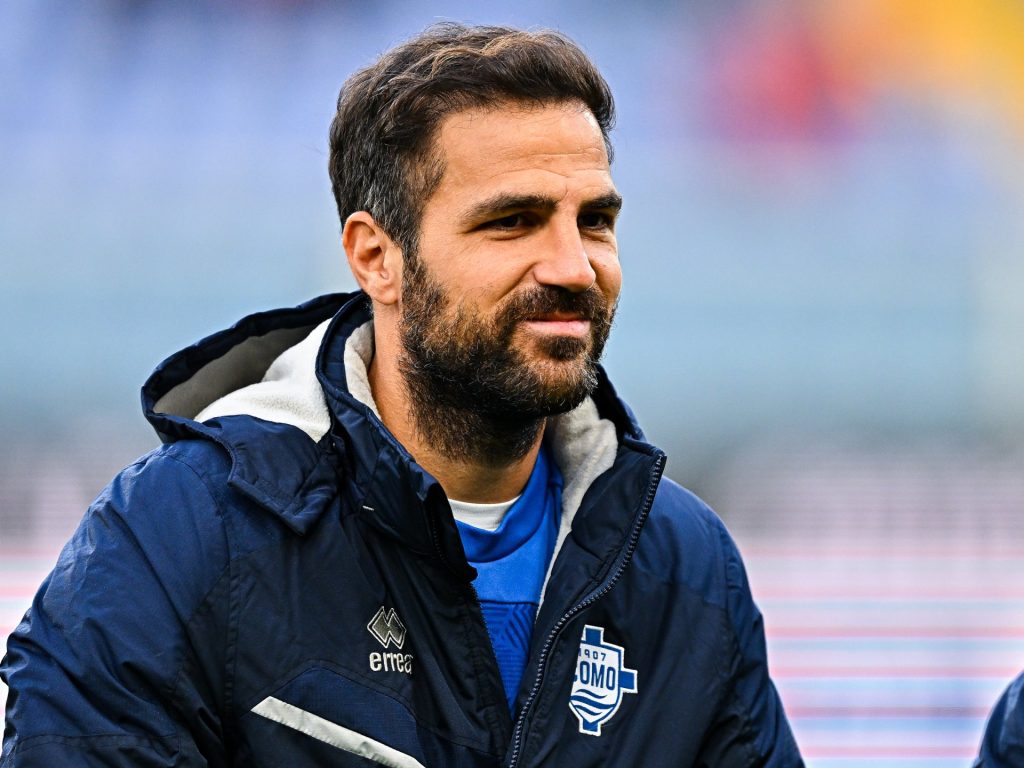 After being appointed interim manager of Como, an Italian second-tier team, Cesc Fabregas was assigned to his first senior coaching position on Monday.
Following the dismissal of Moreno Longo, the club announced that it was searching for a new player to take over on a permanent basis.
Fabregas, a 2010 World Cup champion for Spain, takes over at Como.
"The search for a new head coach begins immediately with Cesc Fabregas and the current coaching staff taking over duties for the interim period," said Como in a statement.
After hanging up his boots in the summer, Fabregas had been in charge of Como's youth team and was expected to eventually take charge of the first team of a franchise that was well-versed in foreign marketing.
Last year, the 36-year-old joined with the lakeside team Como, which is owned by the massive Indonesian tobacco company Djarum.
Dennis Wise, a former Chelsea captain, serves as Como's CEO, and Fabregas and former Arsenal colleague Thierry Henry are both shareholders in the company.
Como defeated struggling Ascoli 1-0 on Saturday to move up to sixth place in Serie B, six points clear of automatic promotion.