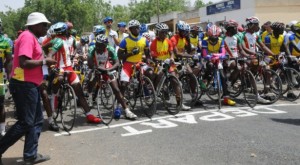 Igor Silva has won last Sunday in Benguela the Grand Prix "Maboque." The cyclist of Benfica of Luanda with realized a time of 42min 59.
The last two steps of the podium are attributed to two members of Benfica of Luanda namely Walter da Silva and Osvaldo Walter.
It should be noted that the Grand Prix "Maboque" was organized as part of 21th anniversary of this company. About 35 riders from the provinces of Luanda, Huila, Huambo and Benguela took part to it.
Copyright: Starafrica.com