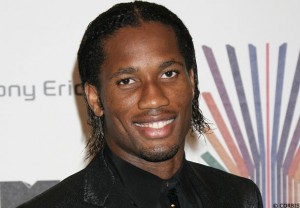 FIFA has denied Didier Drogba's request for special permission to leave Shanghai Shenhua on loan ahead of the official transfer period, ending speculation he could join former club Chelsea immediately.

FIFA says it informed Drogba he won't be exempted from international transfer rules while under contract with the Chinese Super League club, whose season ended this month.

Drogba, whose contract expires in 2014, can join another club on a permanent or temporary deal on January 1.
The 34-year-old Ivory Coast captain hoped to play extra matches to prepare for the African Cup of Nations, which kicks off January 19 in South Africa.

FIFA upheld its rules in previous cases when making Major League Soccer players David Beckham, Thierry Henry and Landon Donovan wait until January to make loan moves.
However, FIFA has prevented those possibilities until at least the New Year by turning down his request.
A FIFA statement read: "We can confirm that the player Didier Drogba submitted a request for authorisation to be registered outside an open registration period for a club on a loan basis.
"FIFA has informed him about the relevant regulations… that players may only be registered during one of the two annual registration periods fixed by the relevant association."
That greatly reduces his chances of securing a loan move anywhere because he is set to captain Ivory Coast at the African Nations Cup in South Africa, which begins on January 19.