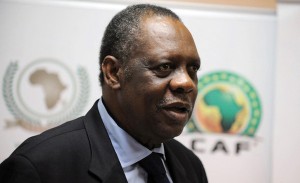 Present at the opening ceremonies of  the Cecafa Cup, Issa Hayatou, the president the African Football Fderation was also leading his pre-campaigns. The proof is that the Cameroonese who also took part in the Cecafa Congress (Eastern Africa Football Zone) has got their backing for the coming elections.
"We decided to back Hayatou because we know that he deserves an extra mandate in order to finish with his numerous projets and sites he undertook so far for the development of football in Africa", the president the Kenyan Football Federation, Nyamweya Sam declared in his speech.
Nyamweya added that Hayatou had obtain the World Cup organization on the continent and many sponsors and had introduced the African Championship for the development of African players.
Always controversial, Issa Hayatou is aiming for a new mandate at the head of CAF. The coming elections are going to take place in March 2013 in Morocco. Adopted at Seychelles last September, a new amendment could enable him to win over the Ivorian Jacques Anouma and the South African Danny Jordan in the race for the presidency.