The African Football Confederation has announced the list of the four  nominees for the title of the African best coach of the year 2012. It is about Nabil Maaloul (Esperance Sportive de Tunis), Nasreddine Nabi (AC Léopard), Hervé Renard (Zambia) and Hossam El Bady (Al Ahly).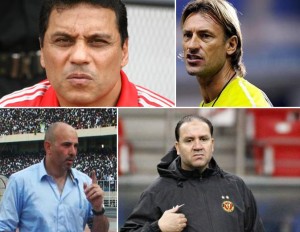 Former player of Esperance de Tunis, Nabil Maaloul is since December 2010, the coach of the Sang et Or. He was the vice coach of Roger Lemerre in 2004, the year in which the Eagles of Carthage handled  at home the title of African Champion.
After having won the trophee of the Champions League with Esperance last season, Maaloul happened to lead his team up to the final of the same competition. He lost the final against the Al Ahly of Caire.
Nasreddine Nabi is certainly the greatest favorite of this title. The Tunisian technician, without any major title up to now succeeded in leading the AC Léopards of Dolisie through its first CAF Cup of its history.
As to Hervé Renard, he happened to defeat all the strategies of his adversaries during Afcon 2012 enabling his team to win the chief African football competition. Just for an African Cup, the former vice of Claude Leroy succeeded in being amongst the greatest coaches of the continent.
The last name of this list of nominees is the Egyptian Hossam El Bady. Former player of Al Ahly, El Bady became a coach in 2005. After having been to the post of technical director of the most successful team of the continent, he spent a season in Sudan with the team of Al Marrikh after coming back to his club of everyday, Al Ahly.
This year, Hossam happened to lead the club ahead despite its suspension to the championship and all problems endured. He makes Egypt successful in the Champions League.