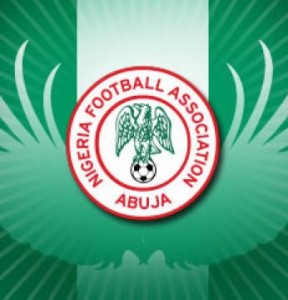 Super Eagles players started arriving at their Abuja camp yesterday for the Nations Cup preparation in South Africa next month.
But the coaches have frowned at the country's football calendar which rested the league at the time it should have been on to put the local players in good shape for the Nations Cup.
This is also in contrast with the leagues in other countries. It is of serious concern to Stephen Keshi and his crew because some key players in the team that they are building play in the local  league.
"The way they run our league is not helping us", Keshi lamented few days ago.
"The Nations Cup is in January and our league is off. Our players in the local league need to be playing but they are not.
Making the national team strong concerns many departments the players, the coaches, the FA, the League etc.
It is not just about the coaches. Let it be on record that our league has not helped us but we will do our job to the best of our ability. We will do a good job for the Nations Cup and I'm hopeful that we will have good results."
Local Eagles will start training today in Abuja. Norway-based Fegor Ogude will join them. In few days time Keshi will release the list of the foreign-based players for the camping in Portugal from where they will fly to South Africa.
"The condition of the local players will make us concentrate on fitness training now," one of the coaches said yesterday adding "the league is not on and we know that their physical condition will be suspect now."
The Baribote League Board was sacked last week and it is hoped that incoming board will consider international football calendar before scheduling the Nigerian league.