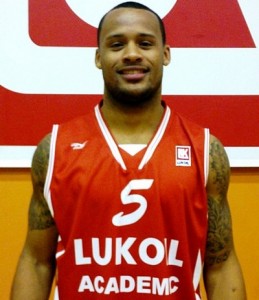 This is marriage application that made ladies present at the All-Star Game in Italy on Sunday see red.
Dominic James has not won the dunk competition at the Italian All-Star Game in which he took part, but the leader of Pallacanestro Reggiana won much more than that!
At the end of his series of dunks, the American put one knee on the tartan to ask his girlfriend, the American model Angela Phillips in marriage.
We can only say "yes" to face such an act chivalrous. So she said "yes" and put his lucky ring (worth 15,000 dollars) on her finger.
It was extraordinary! Watch the video!
[youtube]http://www.youtube.com/channel/UCwtuBS2_1W0xSRwyoenwfwA?annotation_id=channel%3Ac26ba816-4077-20aa-8e03-e0cd3f25a&feature=iv&src_vid=9WxstjVjXNY[/youtube]