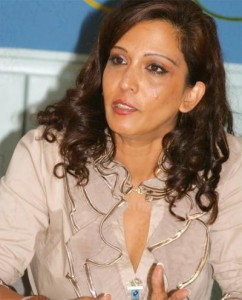 The Mauritius' Ashita Beenessreesingh was re-elected at the head of the Mauritian table tennis (AMTT). The election took place at the end of the general meeting held last Friday.
The President Beenessreesingh began a second term as head of the body. She will be assisted in her mandate by five new comers forming the Executive. "They are good people who help us during competitions. We wanted to show them that we trust them by giving them more responsibility", said the President.
Ashita Beenessreesingh is committed to improve relations the AMTT and the Trust Fund for Excellence in Sports (SSTF) and especially to continue investing in youth.
"We will have to discuss with officials to work for the players' progress within the structures", said the President.
"The results have shown that we were right to invest in young people"
"We will ask for assistance from the MJS early next year. But we hope that things will soon be able to provide better training for young"
"We want people to behave well and do not use inappropriate language inside the Centre"
"I hope that the table tennis progresses. I must say a big thank to our sponsors and MJS, who helped us during the year. I hope I can still count on them for the next few years", added Mrs. Beenessreesingh.