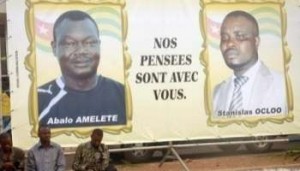 Togo is still in shock. Three years ago, the delegation of the national team on the way to the Afcon 2010 in Angola was attacked by rebels in the Enclave of Cabinda, a separatist region of the country.
Conclusion: two dead, deputy coach Amelete Abalo and the press Officer Stan Ocloo. Several injured also including the goalkeeper Kodjovi Obilale who today still bears the scars of the attack.
After the attack, the group led by Emmanuel Adebayor decided to continue the competition to honor the memory of the dead.
But the Togolese government decided otherwise. He ordered the repatriation of the whole team in Lomé. The rest is known. Togo did not participate in the tournament and was later sanctioned by CAF for political interference. This sanction will be lifted by FIFA.
Since then, investigations to determine those responsible for this despicable act remain stalled.
Only an international arrest warrant has been issued against Rodrigues Mingas, Secretary General of the FLEC (Front for the Liberation of the Enclave of Cabinda) has claimed responsibility.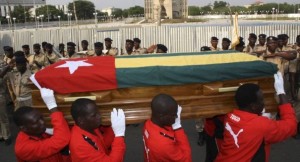 Read also:
http://en.africatopsports.com/2013/01/07/afcon-2013-adebayor-going-to-african-nations-cup/