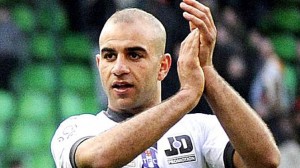 An explosive match at 5.p.m today will collide in Group D of the Afcon, Togo to Tunisia. The winner will get his ticket for the quarterfinals.
Tunisian defender Aymen Abdennour think Tunisia will win:
"I do not know as such Adebayor but I saw him play at Tottenham.
He is a fast player who is strong and intelligent. We have the required qualities to come over Togo.
Adébayor is not the only one to play. There are eleven other players who play and it will be a tough game which we will do everything to win»