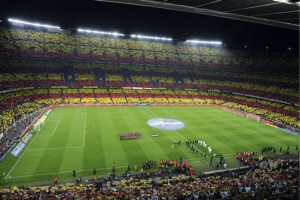 Tonight, all eyes will be turned towards Catalonia, where Barcelona will face in the eighth finals of the Champions League AC Milan.
Beaten 2-0 in the first leg in Milan, Barcelona is at a turning point of its season when trying to return a compromised position against the Rossoneri.
Find out in this video, the players of FC Barcelona who leave their hotel for their last training before the eighth-final second leg of the Champions League against AC Milan.
[youtube]http://youtu.be/SeJroeC6530[/youtube]