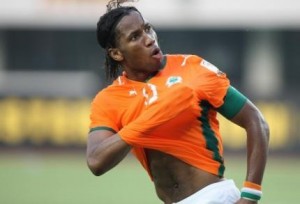 FIFA announced Thursday its world ranking of nations.
The top 10 remains unchanged from the last ranking.
Spain is still the leader, followed by Germany and Argentina.
No change for Africa : Côte d'Ivoire is the best team even if she has lost a place to meet in 13th position behind Greece and Ecuador.
Ghana on the African is second, followed by Mali and Nigeria.
The world top 10:
1 Spain
2 Germany
3 Argentina
4 England
5 Italy
6 Colombia
7 Portugal
8 Netherlands
9 Croatia
10 Russia
The African top 10 :
1 Côte d'Ivoire
2 Ghana
3 Mali
4 Nigeria
5 Algeria
6 Zambia
7 Tunisia
8 Burkina Faso
9 Central African republique
10 Cape Verde