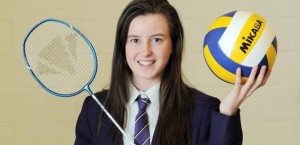 Balby Carr Community Sports & Science College's Sky Sports Living for Sport project was entitled Girls Get Active.  The project was created for the college's Year 7 students in order to improve self-confidence, attitudes to health and wellbeing and social skills.
The project encompassed a wide variety of activities to allow all pupils to identify a physical activity or sport that they could enjoy throughout their time at secondary school.  It was also designed to educate the students about the benefits that regular physical activity participation has on health and well-being. Overall it was hoped that by increasing awareness of the health benefits and introducing students to an array of sports, they would have the self-confidence to participate in extracurricular and community activities.
Justice moved to the UK from the Ivory Coast age ten and her first language is French.  In her first year at secondary school she was very withdrawn and lacked confidence in PE, especially in team sports as she struggled to communicate with her peers.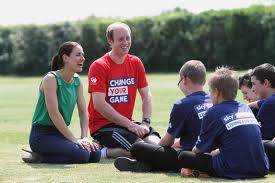 During the first Athlete Mentor visit with Jenna Downing Justice said very little, however afterwards she asked lots of questions. When the new sporting activities were introduced Justice started to shine and slowly but surely became an active member of the group. As the weeks went by she got involved in as many new sports as she could. She had never been to an ice rink or a swimming pool before the project, yet was undaunted to try these new experiences.
Rachael Watson, PE teacher at Balby Carr Community Sports & Science College, comments: "Sky Sports Living for Sport had a huge impact on Justice.  Not only has she grown in confidence but she has shown improvement in all of her school subjects and made huge progress in her English skills.  Justice excelled through the project, transforming into a motivated and outgoing individual who has a keen passion for PE and is able to support less confident students in lessons through her new found self-assurance."
Read also:
http://en.africatopsports.com/2013/03/06/africa-top-sports-com-free-classifieds/