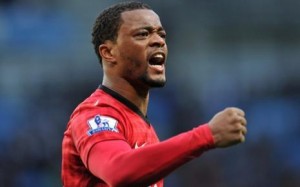 Manchester United has won its 20th league title in England.
The Red Devils ended any suspense Monday with a 3-0 victory against Aston Villa at four days to the end of the season.
United dethroned City, the other club of Manchester to the delight of its captain Patrice Evra "It's amazing", says the French defender on BBC. It was really important to get this trophy because I remember when we lost the title last year; people were saying that Manchester City would take control. I then replied that when Manchester United regains regularity, it would finish 10 points ahead. I was wrong because now the Citizens withhold 16 points! "
Arrived at Man Utd in 2006, Patrice Evra won his fifth championship in the Premier League.