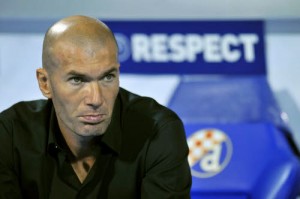 If the information is confirmed it's huge!
As Africa Top Sports.com reported, it is said very emphatically that Zinedine Zidane and Carlo Ancelotti will handle together the power at Real Madrid!
The two men know each other well – they operated together at Juventus between 1999 and 2001 – and the fans of Real already have started dreaming!
They are tired of Jose Mourino who ridiculed yesterday mocking his predecessors at the head of the club of Madrid.
The Secial One came to Madrid to win the Champions League, he did not! But Mourinho really has a very very short memory: Real won this competition in 1998, 2000 and 2002 against Juventus, Valencia and Borussia Dortmund!
This is especially a great contrast to Zinedine Zidane, who cannot see Jose Mourinho. We remember that when Zidane had left Real last September, José Mourinho had not flinched saying there was a great man.
Zinedine Zidane was the sports director of the prestigious Real Madrid. Mourinho had chambered him: "Journalists, are you sleeping? Zidane has resigned in the first team. "
This man is going to take revenge, and he dreams of making a new Real!
Let's go Zizou!