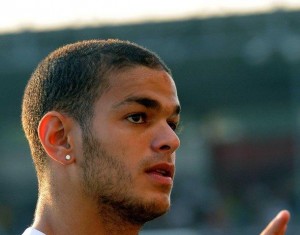 While his season seemed to have ended in March with a recurrence of his hamstring injury, Hatem Ben Arfa has regained his feelings this last time.
The Franco-Tunisian is dynamic and knows a satisfactory end of season with Newcastle.
Ben Arfa has completely revived in the Premier League after a difficult period with OM. At a day to the end of the English league, the Magpies are fully insured of a retention.
The tricolor midfielder is eager to find strongly the next season. He seems willingly to continue the adventure with Newcastle. The French international has expressed himself in the columns of the Evening Chronicle.
"When you make a list of the players we have, there are some very talented people. This season, we have not been able to play together. We had a lot of injuries. New players arrived in January and have been slow to adapt. But when we get together next season, we can really do something. We will bounce back and I think we can do a season as in 2011/12. I am sure, "he released.
"I just want to work and play well. I just want to be physically as close as possible to the beginning of the next season, "he concluded.