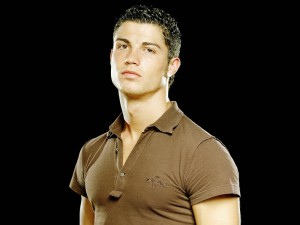 After a first rumor a few days ago, the name of Cristiano Ronaldo returns again at the side of AS Monaco. AS Monaco never ceases to show up. It must be said that since the opening of the transfer market, the Monaco leaders were able to make strengthening recruitments. Falcao, Moutinho, Rodriguez, Carvalho and Isimat-Mirin have already joined the red and white colony. The Rock club panics counters on the transfer market.
Having already spent more than 130 million Euros to build its team, ASM does not stop there. The principality club seems to beat all records with a transfer of 100 million; it would be simply the biggest in the history of football. According to the British newspaper The Independent, Monaco is about to make an offer … 100 million for Cristiano Ronaldo with a net salary of € 20 million.
Meanwhile in the Madrid club, they obviously would like to retain their top scorer, but the Portuguese's contract ends in 2015 and the person does not seem very motivated by the idea to pursue a career in the Spanish capital. A situation that could really benefit the ASM, which has virtually unlimited resources.
Jorge Mendes, the agent of CR7 is of course one of the keys to this case. After having already placed all other recruits in the Monegasque this offseason on the Rock, the famous agent could still land his biggest star in League 1.
Remember that the Ballon d'Or was bought for € 94M in 2009 and now he goes on his 29th birthday.