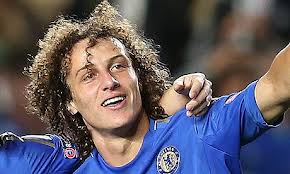 Author of a big performance with Brazil in the final of the Confederations Cup against Spain, David Luiz did not leave anyone indifferent. But then, the defender of Brazil is not in the plan of José Mourinho for next season, and of course he was placed on the transfer market.
Paris St Germain which approached the issue had long discussions with Thiago Silva and Lucas Moura, two Brazilian of the club to persuade their compatriot to join the capital club.
But it will be difficult with the lust of Pep Guardiola and Bayern Munich who are positioned. The new coach of the Bavarians already had an eye on the player since when he was playing for Benfica. PSG has bet big to snatch the Confederation Cup 2013 champion.