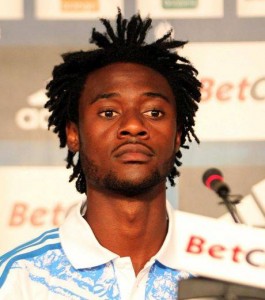 In life, you should never say never. But Vincent Labrune, the president of the OM is not afraid to say "never" in this transfer window.
Nicolas Nkoulou who had an excellent season with the club is on the shelves of Naples and Monaco. The Cameroon seems to be the number one of the new Napoli coach's priorities.
Naples had made an offer to 15 million Euros to bring the defender.
Vincent Labrune said loudly in the columns of L'Equipe that he will not let Nicolas Nkoulou go. "Neither 10 nor 15, nor 20 million. My position has not changed. I was very clear with the clubs which have approached us. That's what I'm going to tell his advisor, with whom I have a good relationship when I met him. "
A meeting between the two men is still scheduled for Tuesday.
To be continued.