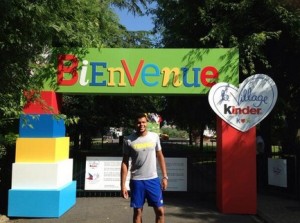 Forced to keep his racket in the second round of Wimbledon, Jo-Wilfried Tsonga, must observe a month of rest to recover from his injury.
Relegated to eighth rank in the world in the new ATP rankings, the French found a little time for a great time.
This morning he was in the village Kinder for campaign on children's holidays. A campaign to help children who cannot go on vacation.