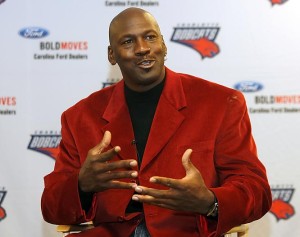 Owner of Charlotte Bobcats, Michael Jordan offered a promotion to his older brother Larry Jordan in the franchise.
Formerly Director of Special Projects, Larry has been nominated as athletic director in charge of the supervision of players, announced Yahoo! Sports. A feature that makes him the fourth character in the organization behind the Bobcats' big boss, the club president Rog Higgins and GM Rich Cho.
The post had been vacant since the departure in 2010 of Buzz Peterson (coach of Appalachian State).
Jordan was told he owes his fame to his older brother that led him hard life in the younger days.
The richest sports, as ranked by Forbes, also found minor positions to his son Jeffrey and his daughter Jasmine in the franchise.